PROJECTS
Mémoires of Virtus Pro
CLOSE
| | |
| --- | --- |
| CREATOR(S) | Anthony |
| START DATE | February 3, 2017 |
| RELEASE DATE | February 2019 |
| FEATURES | Virtus Pro |
| GENRE | Frag Highlights |
| INFO | |
Imba Blog
February 2017 to May 2017
- Editing
May 2017 to June 2018
- Blame Daniel and Niklas for killing my motivation. Then blame Echoes of 2017.
June 7 -
Finally found clips to fit into the big drops in the soundtrack. Very awkward feelings regarding if it meets my standards for how epic these parts should be. This soundtrack is definitely more difficult to deal with than prior OSTs. Challenge accepted.
June 12
- Filling up the timeline. Hating everything Im doing. Perfect combination for a successful movie...
August 1
- After a long break from editing, I'm ready to get kick start this again
August 7
- Worked on some cams today. I'm rusty af
August 9
- spent a lot of time masking a short scene only to come up with another idea that requires even more masking. Oof.
August to October
- MONSTER HUNTER
October 4
- back again and feeling good about my cams. Let's finish this before the new year!
October 6
- good day of editing. got a big moment looking the way I want it to. wife liked it too. I'll keep her around for a while longer
October 9
- more stuff done! lets go!!!!!!!!!!!!!
October 17
- took me way too long to complete a relatively simple transition. Details are hard...
October 18
- scene sync
October 19
- cam
October 20
- cam sucked. deleted cam.
October 25
- made a cam that didn't suck.
October 29
- I just completed a scene that I originally thought of in March of 2017. the production time for this movie is ridiculous....
November 15
- busy couple of weeks. finally got a chance to edit. Polished the second fragpart more or less. Going through and adding cams/polish to the first fragpart. Hoping to have a full beta ready for the boys by the end of the month. Highly doubtful.
November 18
- Trailer OST has been set. For all you MoT fans, this one should ring a bell...
November 23
- After spending 4 hours on ONE cam, I think I finally nailed it. At this rate, MoVP released in 2021.
November 24
- Another solid tracking cam completed. Getting closer.
December 4
- Spent most of the day smashing my face against my keyboard hoping an idea would fall out. Can confirm: it worked.
December 7
- The idea that fell out was a bad idea. Back to smashing my face against my keyboard. Might have thought of a cool idea in the process. Will stop the bleeding before proceeding with said idea.
December 11
- Most productive day of editing yet. Very happy with what I finally got done.
December 14
- Polishing stuff and making it pretty. Hoping to have the intro and outro done by next week. Might be able to release this before 2019 afterall
December 15
- Rendered a beta for the boys and took a look myself. I take back what I said about it being released before 2019. Lots of stuff to fix....
December 18
- Took a break from the fragpart because I will probably delete the whole thing if I don't. Ended up spending the last 2 days working on the intro. Liking what I've done so far. Movie is turning into a mini documentary/fragmovie hybrid. Obviously I'm terrified of how it will be received because A.D.D.
January 4, 2019
- Completely redid the intro. Much better. My self loathing has been reduced. Started working on the outro. Self loathing kept to a minimum. Grey skies clearing up. No happy face yet.
January 5
- Finished the outro more or less. Just need to finish the intro and then on to the polish stage before release.
January 10
- The polishing stage begins
January 16
- Thank God for the polishing stage. I'm actually starting to not hate what I've made. I'd say we're at 99.1% now.
January 21
- Just redid a really cool transition and sync scene. Loving what I have right now. 99.25%-ish
January 23
- 99.5%
COMMENTS
Pff, I end up spending hours on cams sometimes, only to fail or not liking it. That could be one reason why my project is taking this long.
#27
JJz
13. December 2018 15:49
VP CS:GO lineup ceases competition.
You may have hit a really good timing to make this movie popular. You would just need to finish it soon-ish and maybe promote it on twitter/reddit ;)
#28
JJz
17. December 2018 19:03
See comments #24 and #25 regarding the beta. Thank you.
Time to update the release date ;)
#30
anthony
Style-Productions
5. January 2019 16:53
you are correct!
#31
neigh
10. January 2019 00:30
Ant, as our unnecessarily famous U.S. actor once said "JUST DO IT."  

Looking forward to the first cs movie ive watched in quite a bit. Good luck bud
OOOOOOOOOOOOOOOOOOOOOOOOOOOOOOOOOOOOOOOOOOOOOOOOOOOOOO
#33
JJz
10. January 2019 21:43
Oooh, only a couple of months now :D
I take it the movie is done? :thinking:
#35
anthony
Style-Productions
2. February 2019 21:54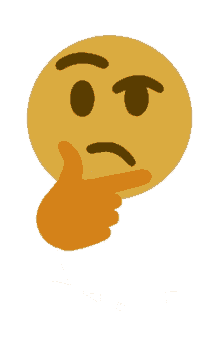 WRITE A COMMENT
You have to be logged on to write a comment.
IN PROGRESS
FINISHED PROJECTS